INTRODUCING THE NEW
Hippo
ATM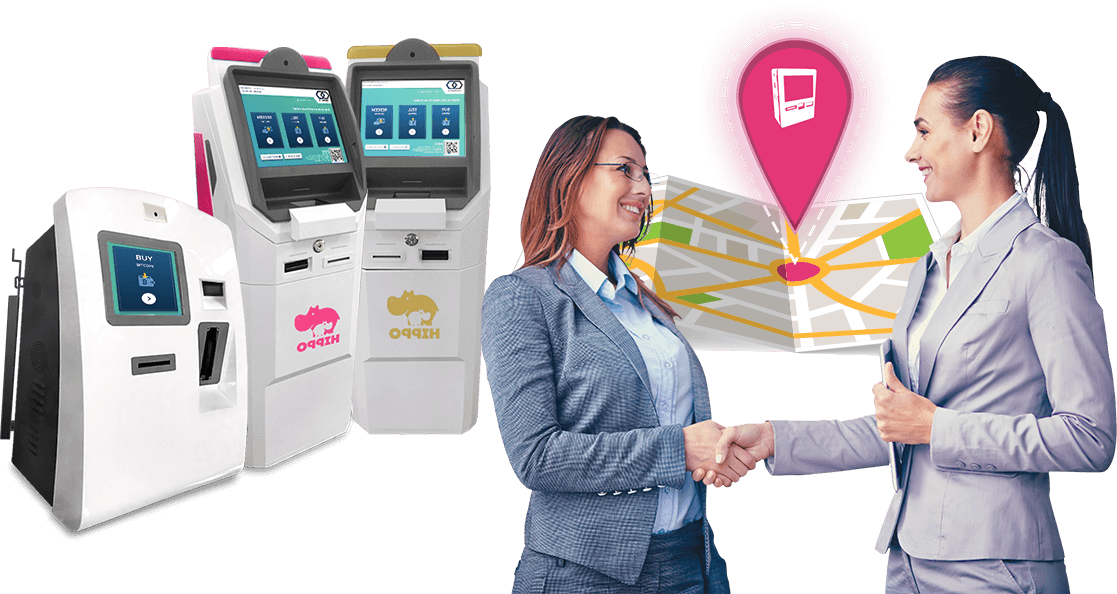 You may now get a rent for hosting a bitcoin ATM, the rent starts at $300 a month. 
Not sure about purchasing a BTM?
No problem, you can earn rent now.
This BTM is designed to help users Buy Bitcoin and other cryptocurrencies. This ATM is for Bitcoin purchases only. This machine accepts cash and sends cryptocurrencies to the user's wallet. It is compact and is wall mounted.

This BTM is meant for buying and selling of Bitcoin and other cryptocurrencies. This machine accepts and dispenses cash depending on whether the user is buying or selling cryptocurrencies.

Built form Bank-grade cold rolled steel, HippoATM is built to last under the most extreme conditions.
We never compromise on reliability.
TECH SUPPORT BY HIPPO ATMs

You have no obligations regarding operation. Our support and technical team will take care of all aspects of operating the Bitcoin ATM. You have no obligations.

Hippo is a veteran-owned Bitcoin ATM company based in Pennsylvania. We place machines locally ensuring that our support team can always reach the machine in a short period of time.
DEDICATED TEAM AND NO DOWN TIME

Our BTMs are one of most reliable ATMs in the industry. With our dedicated support team you know that your customers will always have the best experience using our machines
How It Works
Follow a few steps
Are you a location owner?
Want to have BTM at your business location?