Are you ready to join the world of cryptocurrency and start investing in Bitcoin? Whether you're a beginner or an experienced Bitcoiner, using a Bitcoin ATM in Pennsylvania is a great way to buy and sell Bitcoin quickly with cash easily. In this beginner's guide, we'll show you how to buy Bitcoin using a Bitcoin ATM in Pennsylvania, specifically the Hippo ATMs.
But first, let's get some basics out of the way. Bitcoin is a decentralized digital currency that operates on a peer-to-peer network. It's not backed by any government or institution, and its value is determined by the market demand for it. Other countries are already making it legal tender like El Salvador. Those that support it call it digital gold. Others say it is the future of money. A Bitcoin ATM is a physical machine that allows a person or you to buy or sell Bitcoin using cash.
Now, why use a Bitcoin ATM? For starters, it's an incredibly easy way to buy Bitcoin. You don't need to go through a complicated sign-up process like you would on a cryptocurrency exchange. All you need is cash, and you can buy Bitcoin instantly. For higher purchases, you may need your ID and phone number. The machine will prompt you to scan your ID, insert your number, and guide you on buying or selling Bitcoin quickly.
Another advantage of using a Bitcoin ATM is that it's very convenient. You can find Bitcoin ATMs in various locations throughout PA, such as in cities like Allentown, Easton, Lancaster, Reading, and Elizabethtown. Plus, with Hippo ATM, you can access Bitcoin ATMs in multiple locations throughout the state.
How to Buy Bitcoin with an ATM in Pennsylvania
So, how do you use a Bitcoin ATM to buy Bitcoin in PA? It's simple. Search for "bitcoin near me" plus your current location via the browser. To make it easier for you in this article, Hippo Bitcoin ATM has a handy Bitcoin ATM map you can use to locate a bitcoin ATM near you.
In this scenario, let's act like you want to buy $5 worth of Bitcoin. Here's how you do it:
Tap on "Buy Bitcoin"
Select "$1 – $499"
The machine will now ask you to have your wallet scanned. To do so, you will need to open your Bitcoin wallet online on your phone and tap "Receive" for it to generate a QR code.
The machine will have two scanners: one on top of the screen and another at the bottom of the screen. Either way works for your phone.
It will now ask you to put in cash in the cash slot. For this example, put in $5 there.
The machine will show you how much is already in. Once it reaches the exact amount, tap on "Confirm Purchase".
Take your receipt.
Check your digital wallet to see your received Bitcoin.
See? It's THAT simple.
Important: When using a Bitcoin ATM, it's important to know that you do not need to provide an ID as long as you buy Bitcoin for $499 or less. When you plan to buy at $500 or more, or make another round trip to the BTM with a large amount of money, you must provide your ID. It is essential that you know how much money you will want to fund your wallet.
Buy with Hippo ATM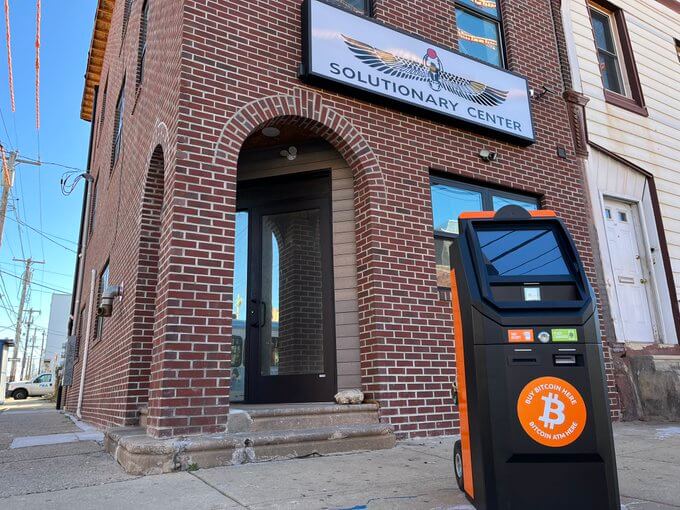 Now, let's talk about buying Bitcoin with Hippo ATM in PA. Hippo ATM is a great option for those looking to buy Bitcoin in any location in Pennsylvania, with multiple locations throughout the state. Not only is it easy to use, but it also offers competitive rates and 24/7 support, answering any request or concern anytime.
One of the standout features of Hippo ATM is its user-friendly interface. The machine's touchscreen control makes navigating and completing transactions easy.
Compared to other Bitcoin ATMs in PA, Hippo ATM offers the best customer experience and competitive price for buying Bitcoin.  Additionally, it has a reputation for fast and reliable service, with 24/7 customer support available if you need help.
Conclusion
In conclusion, buying Bitcoin in Pennsylvania using a Bitcoin ATM is a quick and easy way to get started in the world of cryptocurrency. With the convenience of Hippo ATM, you can buy Bitcoin in multiple locations throughout the city and the state, with the best rates and user-friendly service. Just remember to have your crypto wallet ready to make the transaction fast.
Now that you know the steps to buy Bitcoin in PA, you know how easy it is to get your bitcoins from a Bitcoin ATM and be a part of this new, exciting, and rapidly growing community!
New Bitcoin ATM Locations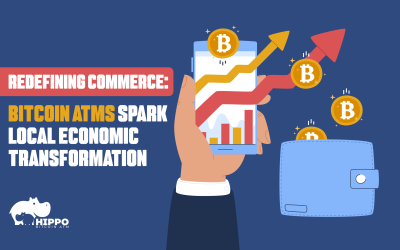 Bitcoin ATMs are reshaping local economies by bridging the gap between traditional banking and the burgeoning digital currency realm. By facilitating cryptocurrency adoption, enhancing business prospects, and stimulating innovation, these ATMs represent a significant stride towards a more inclusive and forward-thinking financial landscape.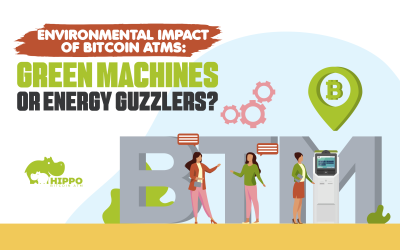 Bitcoin ATMs, having experienced a 10,000% growth since their 2013 debut, present a tangible aspect in the volatile cryptocurrency landscape. While they consume significantly less energy compared to Bitcoin mining, drawing parallels to traditional ATMs, discussions on environmental sustainability in the crypto sphere bring their future role into focus.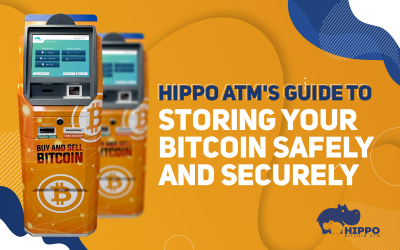 Introduction Do you want to keep your cryptocurrency holdings in the safest possible manner? You...