Introduction: A Glimpse into Bethlehem's Rich History
Bethlehem, Pennsylvania, is a lovely city located in the Lehigh Valley. With a rich history dating back to the Industrial Revolution, Bethlehem is home to many historic sites and landmarks that showcase its unique past. This picturesque city has earned the nickname "Christmas City" due to its festive holiday traditions and celebrations. Bethlehem is also a thriving modern community, embracing the digital age by offering easy access to Bitcoin through Hippo Bitcoin ATMs.
The Allure of Bethlehem's National Historic Landmarks
As you explore the city, you'll discover two National Historic Landmarks that make Bethlehem truly unique:
Historic Moravian Bethlehem:

This district is a living testament to the Moravian community's history and culture, with its well-preserved 18th-century buildings and structures. It is also on the UNESCO World Heritage List tentative list, which adds to its significance.

Bethlehem Steel Corporation:

Once the second-largest steel producer in the USA, Bethlehem Steel played a crucial role in the Industrial Revolution. Today, the former site has been transformed into a vibrant arts and entertainment district.
Dive into Bethlehem's Rich Heritage at Museums and Historic Sites
Bethlehem boasts an array of history museums and sites that offer a fascinating insight into the city's storied past. Some of the must-visit attractions include:
Historic Bethlehem Museums & Sites

: Discover the city's history through a collection of museums, such as the Moravian Museum of Bethlehem and the Kemerer Museum of Decorative Arts.

National Historic Landmark District

: Explore the Historic Moravian Bethlehem district, which features beautifully preserved 18th-century buildings and offers guided tours.
A City of Tradition: Christmas in Bethlehem
Bethlehem's vibrant holiday traditions have earned it the nickname "Christmas City." Each year, the city hosts numerous events and festivities, including:
Christkindlmarkt

: A festive German-style holiday market featuring crafts, food, and entertainment.

Christmas Eve celebrations

: A cherished local tradition, featuring a candlelight service at the historic Central Moravian Church.
A City of Arts, Culture, and Outdoor Recreation
Bethlehem's thriving arts scene and natural beauty make it an attractive destination for both residents and visitors. Some of the city's cultural and recreational highlights include:
ArtsQuest Center at SteelStacks:

Located on the former site of Bethlehem Steel, this entertainment venue hosts concerts, festivals, and community events throughout the year.

Banana Factory Arts Center:

This creative hub offers art classes, workshops, and galleries, providing an outlet for local artists and art enthusiasts.

Lehigh River and Nearby Parks:

Enjoy outdoor activities like hiking, biking, and kayaking along the Lehigh River, or explore the city's numerous parks, such as Monocacy Park and Illick's Mill Park.
Bethlehem's Culinary Scene: A Delight for Food Lovers
The city's diverse culinary scene offers a variety of dining options to suit all tastes. From cozy cafes and bistros to fine dining establishments, Bethlehem's restaurants serve up delicious cuisine from around the world.
The Flying Egg

: A popular spot for brunch, located in the heart of the Historic Downtown area at 451 Main St, Bethlehem, PA 18018.

Edge Restaurant

: A chic and contemporary eatery offering a creative menu, located at 74 W Broad St #110, Bethlehem, PA 18018.

Molinari's

: A cozy Italian restaurant with a warm atmosphere, located at 322 E 3rd St, Bethlehem, PA 18015.
Embracing the Digital Age: Easy Bitcoin Access through Hippo ATMs
As a modern community, Bethlehem acknowledges the growing popularity of cryptocurrencies like Bitcoin. To cater to this demand, the city offers convenient access to Bitcoin through Hippo Bitcoin ATM. These ATMs make it easy for residents and visitors to buy and sell Bitcoin locally and efficiently.
Discover Convenient Hippo Bitcoin ATM Location
Bethlehem's Hippo Bitcoin ATM can be found at a local Rodriguez Family Grocery store that is easy for anyone to access digital currency. This ATM provides a user-friendly experience for both beginners and experienced Bitcoin users.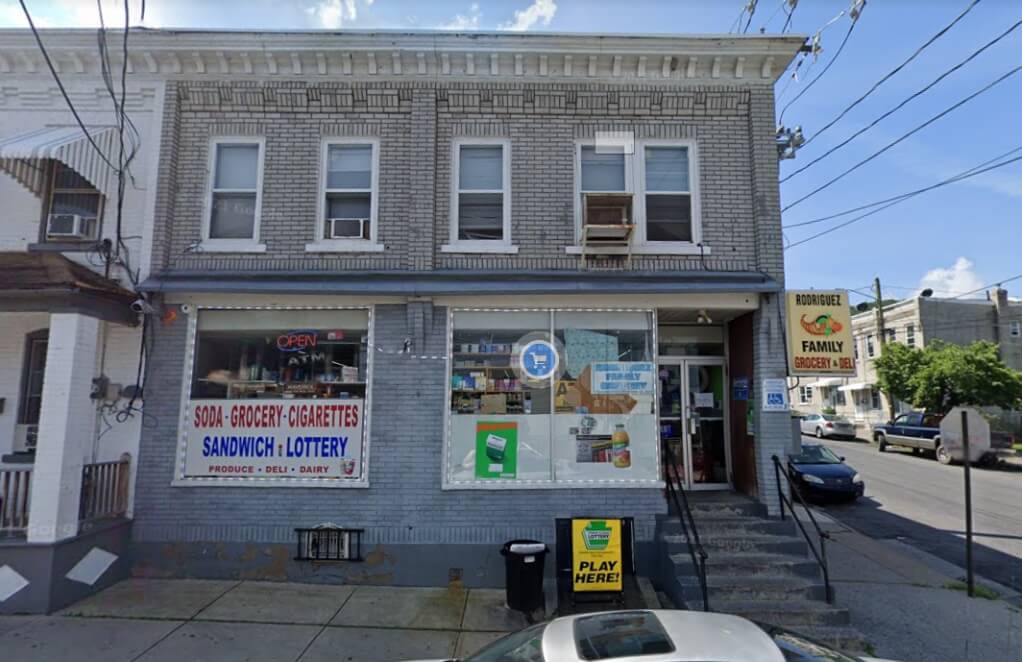 The Bitcoin ATM in Bethlehem, PA is located at Rodriguez Family Grocery store at 802 E 5Th St, Bethlehem, PA 18015
How to Use the Hippo Bitcoin ATM: A Simple and Secure Process
Navigating the world of cryptocurrencies can be intimidating, but using the Hippo Bitcoin ATM is a breeze. If you're a Bethlehem resident looking to buy Bitcoin, follow these easy steps to get started with the Hippo Bitcoin ATM:
Bring your wallet

: Before you head to the ATM, make sure you have your Bitcoin wallet set up. This wallet will hold your purchased Bitcoin and allow you to send, receive, and store your Bitcoin securely.

Prepare your identification

: Some transactions may require you to provide valid identification for verification purposes. Make sure to have a government-issued ID with you, such as a driver's license or passport.

Start the transaction

: Approach the ATM and follow the on-screen prompts. You'll need to select "Buy Bitcoin" and provide your wallet's QR code (your Bitcoin wallet public address).

Insert cash

: Insert the desired amount of cash into the machine. The ATM will display the corresponding amount of Bitcoin you will receive in return.

Click Done

: After inserting the cash click Done and collect your receipt. The ATM will process your purchase and send the Bitcoin to your wallet you have scanned.
Learn how to find and use a Bitcoin ATM in Bethlehem:

With Hippo Bitcoin ATMs, purchasing Bitcoin has never been more convenient for Bethlehem residents. Enjoy the benefits of cryptocurrency without the hassle and uncertainty of traditional exchanges.
Frequently Asked Questions
What is Bethlehem, Pennsylvania, best known for?


Bethlehem is best known for its rich history, National Historic Landmarks, and festive holiday traditions that have earned it the nickname "Christmas City."

What are some popular attractions in Bethlehem?


Some popular attractions in Bethlehem include Historic Moravian Bethlehem, Bethlehem Steel Corporation, Historic Bethlehem Museums & Sites, and the National Historic Landmark District.

Are there any annual events in Bethlehem?


Yes, Bethlehem hosts numerous annual events, including Christkindlmarkt, Musikfest, and the Celtic Classic Highland Games & Festival.

Is Bethlehem a good place to live?


Bethlehem is considered a great place to live, offering a strong sense of community, beautiful historic districts, and modern amenities like easy access to Bitcoin through Hippo ATMs.
In Conclusion: A City Worth Exploring
With its rich history, vibrant arts and culture scene, and modern amenities like Hippo Bitcoin ATM, Bethlehem, Pennsylvania, offers an unparalleled experience for residents and visitors alike. Whether you're interested in exploring the city's historic sites, delving into its holiday traditions, or embracing the digital age with convenient Bitcoin access, Bethlehem is truly a city worth exploring.