Catasauqua, Pennsylvania, a charming borough located in Lehigh County, offers a unique blend of historic charm and modern amenities. With a rich history, friendly community, and access to the bustling Lehigh Valley region, Catasauqua has become a sought-after location for residents and businesses alike. In this guide, we'll take you through the essentials of life in Catasauqua and introduce you to the convenient Hippo Bitcoin ATM.
A Brief History of Catasauqua
Catasauqua, PA, has a storied past that dates back to the 1800s. Founded as a manufacturing town, the borough played a significant role in the construction and development of transportation in the Lehigh Valley region. Today, Catasauqua's rich history is evident in its beautifully preserved architecture and a strong sense of community.
Key Historical Events
The founding of the Crane Iron Works in 1839, which marked the beginning of Catasauqua's industrial legacy

The establishment of the Catasauqua and Fogelsville Railroad in 1857, which connected the borough to nearby Allentown and Bethlehem

The incorporation of Catasauqua as a borough in 1853
Living in Catasauqua: A Snapshot of Life in the Borough
Catasauqua, Pennsylvania, offers a high quality of life for its residents, with a median household income of $55,890 and an average cost of living slightly below the national average. The town's excellent educational services, recreational offerings, and healthcare facilities make it an attractive place to live and work.
Demographics and Population
Catasauqua's population: 6,529

Median age: 37.4 years

89.6% of residents have graduated high school

26.4% of residents have a bachelor's degree or higher
Housing and Cost of Living
Median home value: $154,800
Median rent: $932 per month

Average household size: 2.43 people

Cost of living index: 97.2 (slightly below the national average of 100)
Education and Schools
Catasauqua is served by the Catasauqua Area School District, which comprises three public schools:
Sheckler Elementary School
Catasauqua Middle School
Catasauqua High School
The borough is also within close proximity to several colleges and universities, including Lehigh Carbon Community College, Muhlenberg College, and Lehigh University.
Parks and Recreation
Catasauqua boasts several parks and recreational facilities, offering residents ample opportunities for outdoor activities and leisure. Some popular parks in the area include:
Catasauqua Park & Playground
St. John Street Playground
North Catasauqua Park
Local Events and Happenings
Catasauqua hosts a variety of community events throughout the year, such as:
The annual Catasauqua Halloween Parade

The Catasauqua Community Christmas Tree Lighting

The Catasauqua Garden Club's plant exchange
Buying Bitcoin in Catasauqua, Pennsylvania Made Easy with Hippo Bitcoin ATM
As the popularity of Bitcoin and other cryptocurrencies continues to grow, Catasauqua residents now have a convenient way to buy Bitcoin using cash. The Hippo Bitcoin ATM, located within the borough, offers a user-friendly experience for both first-time and experienced buyers. With its easy-to-navigate interface, and no need for bank accounts or lengthy sign-up processes, buying Bitcoin has never been more accessible.
How to Use the Hippo Bitcoin ATM
Using the Hippo Bitcoin ATM is a simple and straightforward process. Follow these steps to buy Bitcoin:
Visit the Hippo Bitcoin ATM at the designated location

Tap "Buy Bitcoin" on the screen

Scan the QR code of your Bitcoin wallet

Insert cash into the ATM

Click Done and take your receipt
Learn how to find and use the Hippo Bitcoin ATM in Catasauqua, Pennsylvania:

D & K Food Mart, 1492 Main St, Catasauqua, PA 18032
With its user-friendly interface and fast transactions, the Hippo Bitcoin ATM offers a hassle-free way to buy Bitcoin in Catasauqua.
The One-Stop Shop for Groceries and Bitcoin in Catasauqua, PA
D & K Food Mart is a popular convenience store in Catasauqua, offering a variety of essential items for local county residents. From groceries and snacks to beverages and household supplies, this store has everything you need for a quick and hassle-free shopping experience.
What sets D & K Food Mart apart from other stores in the area is the presence of a Hippo Bitcoin ATM on the premises. This innovative addition provides customers with a seamless and user-friendly way to purchase Bitcoin while they shop for their everyday essentials.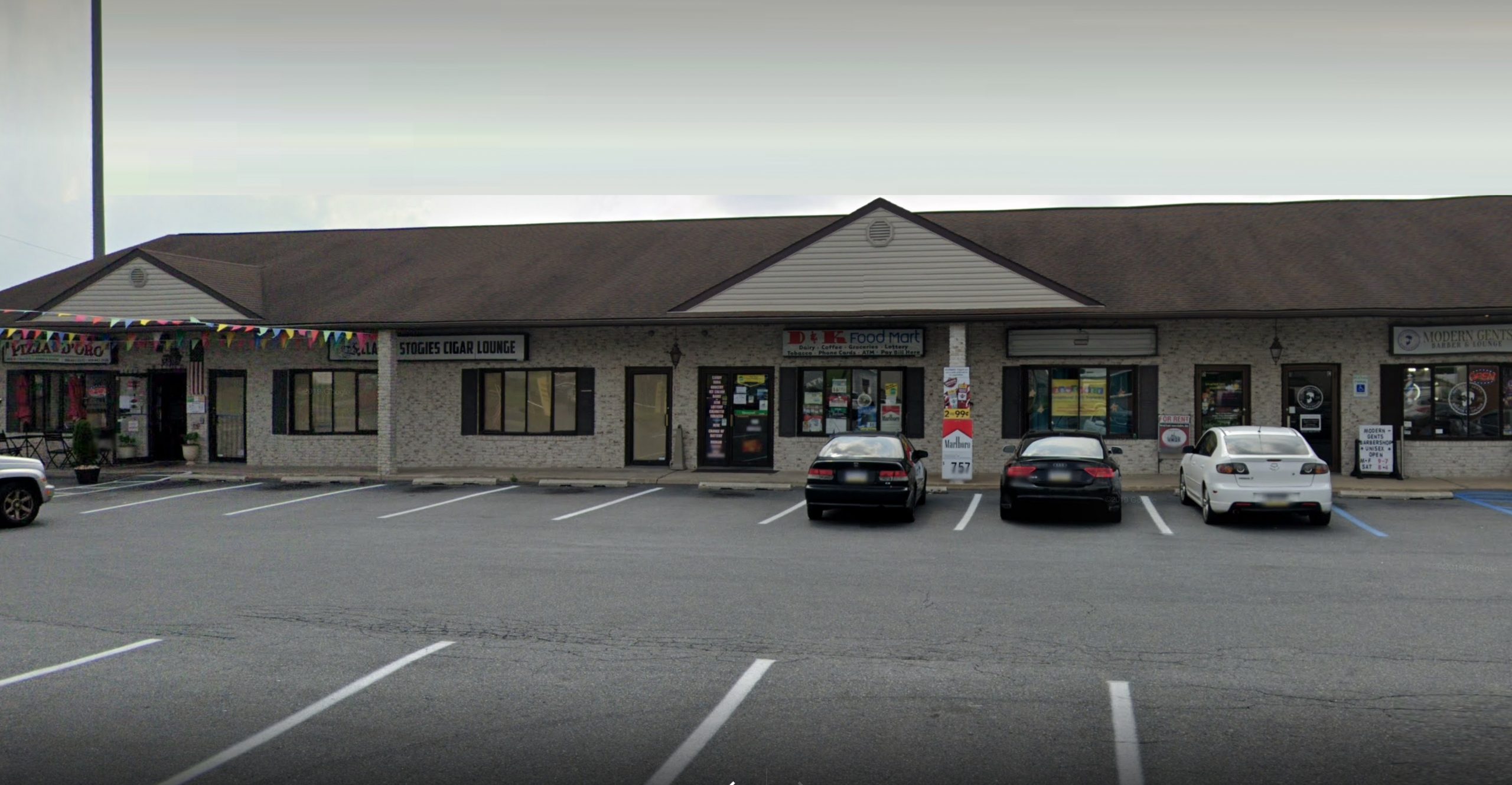 The Impact of Bitcoin on Small Businesses in Catasauqua
As the finance world is starting to recognize the benefits of cities embracing Bitcoin and other cryptocurrencies. By accepting these digital currencies, local commerce and cities can:
Attract a wider customer base

: By accepting Bitcoin, businesses can cater to cryptocurrency enthusiasts and visitors who prefer to use digital currencies for their transactions.

Reduce transaction fees

: Traditional payment methods like credit cards often come with transaction fees, while cryptocurrency transactions can be more cost-effective for both business ventures and customers.
As more small businesses in Catasauqua begin to adopt Bitcoin and other cryptocurrencies, the town continues to show its commitment to innovation and progress, further solidifying its position as a thriving district in the Lehigh Valley region.
Frequently Asked Questions
Q: How can I buy Bitcoin in Catasauqua?
A: You can buy Bitcoin easily using cash at the Hippo Bitcoin ATM, located within the borough. The ATM offers a user-friendly experience for both first-time and experienced buyers.
Q: Is Catasauqua a safe place to live?
A: Catasauqua has a relatively low crime rate compared to other cities in Pennsylvania. However, it is always essential to take safety precautions and stay informed about the latest safety measures in your city.
In Conclusion
Catasauqua, Pennsylvania, is a vibrant and welcoming borough that offers a high quality of life for its residents. With its rich history, a strong sense of community, excellent educational services, and recreational offerings, Catasauqua has become a desirable place to call home. The addition of the Hippo Bitcoin ATM further enhances the convenience and modern amenities available to the residents of this charming borough.