Finding a Bitcoin ATM (BTM) near you doesn't have to be difficult. In fact, due to the growing popularity of cryptocurrencies, there are plenty of BTMs for you to buy Bitcoin across the United States than ever before. From convenience stores and gas stations to cafes and malls, you can find BTMs in several locations that are easy to access and simple to use.
In Pennsylvania, Bitcoin ATMs are aplenty. The most effective methods are to consult online search engines such as Google or Bing, navigate through the official site for locations (such as Hippo Bitcoin ATM locations in PA), and ask people in your local cryptocurrency community for advice and resources.
If you don't plan on mining Bitcoin and would like the simpler approach, head to the nearest BTM. After all, retail digital mining has gotten harder these days.
What Makes Bitcoin ATMs Different from Crypto Exchanges?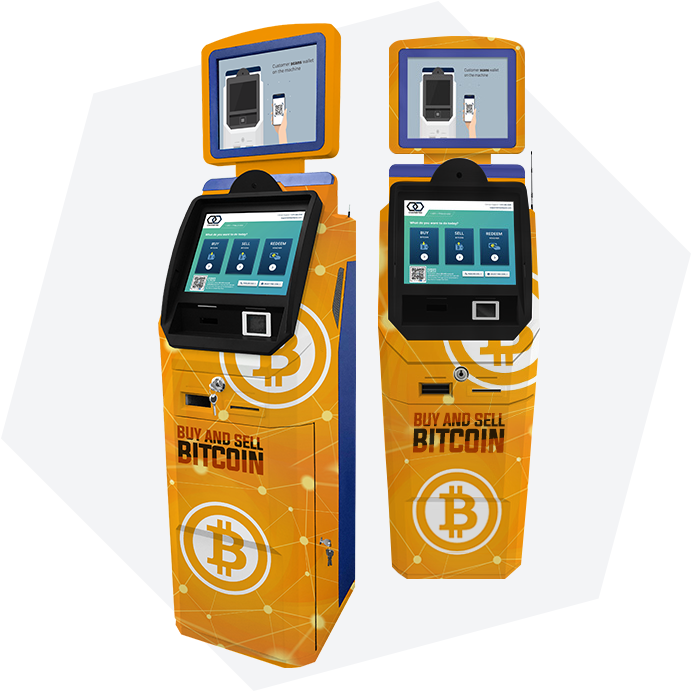 Bitcoin ATMs (often called BTMs) are physical machines that you can find on-site in your local grocery stores or gas stations, and they provide instant access to bitcoins. On the other hand, crypto exchanges exist online through an internet browser or mobile app and have long and complicated processes of signing up and connecting bank accounts to accounts on the exchanges, Bitcoin ATMs are easy to use, and all you need is a Bitcoin wallet and cash.
Contrary to popular belief, BTMs are easier to use than crypto exchanges; they're like vending machines but digital. Buying cryptocurrency with fiat currency (a fancy term for normal currency like the US dollar) takes only a couple of minutes or less. Unlike using unknown online exchange apps, where all is done online, BTMs are physical machines that you can use similarly to regular ATMs. You can simply scan your wallet and insert the cash in the machine slot to buy Bitcoin. You may also sell your Bitcoin to withdraw cash from the BTM.
Requirements Before Using
To buy from a Bitcoin ATM, you need your personal Bitcoin Wallet. You can download one from your app store. Depending on the size of your purchase, an ATM may ask you to scan your ID or insert your phone number (especially if the transaction will be more than $500). When going to a Bitcoin ATM, ensure that you have your Bitcoin wallet, your ID, and your phone. When you are at the machine, just follow the instructions on the screen, and the machine will guide you on how to buy Bitcoin in a few steps.
IMPORTANT: Always be on a lookout of scamers. When using our Bitcoin ATM you MUST use a wallet address that belongs to you personaly, Purcahses for or on a a behalf of a 3rd party are prohibited. If anyone reaches out to you and ask you to buy bitcoins in order to pay for any kind of fines, fees or dues do not so it you are being scamed. Call our customer support at (610) 508-3009 emidietly and we will be happy to help you.
Meanwhile, online crypto exchanges are platforms that hold your bitcoin on your behalf in wallets that are designated for your use, but you don't hold the keys of those wallets. And before you can even purchase Bitcoin on the exchange, it will take days of setting up online accounts filling out questionnaires, and uploading documents, all online and all without a chance to talk to a real person because many of these exchanges are not even located in the USA. In short, you must go through many hoops in the registration process. It can be quite daunting, and it may take days to weeks to get your crypto account live before you can begin to buy Bitcoin.
While many crypto exchanges will need you to link your bank account to get started on buy and sell options, the Bitcoin ATM operates only with cash.
In short, if you want to save time and spare yourself from complex details, visiting the nearest BTM is more recommended than using a crypto exchange (aka Bitcoin exchange).
Which One Lets You Own Your Assets?
BTMs never control your Bitcoin. In other words, because bitcoins are sent directly to the wallet address you scanned on the machine (as we mentioned above, you must use your personal wallet), you get full custody of your Bitcoins. Meanwhile, each of the exchanges is holding customer bitcoins.
If you heard about the news last November 2022, FTX, one of the largest cryptocurrency exchanges in the world, went bankrupt after it had stability issues. The result: billions of dollars in losses or locked funds where investors potentially lost their holdings
Meanwhile, when you buy Bitcoin via a Bitcoin ATM (BTM), you get to own all of it, because bitcoin is sent to your wallet so you are holding your own Bitcoins. This is because you hold your Bitcoins in a wallet that belongs to you personally. So as long as you have your wallet secure and you are holding your keys, you are in control of your bitcoins.
Best Ways to Find a Bitcoin ATM Near You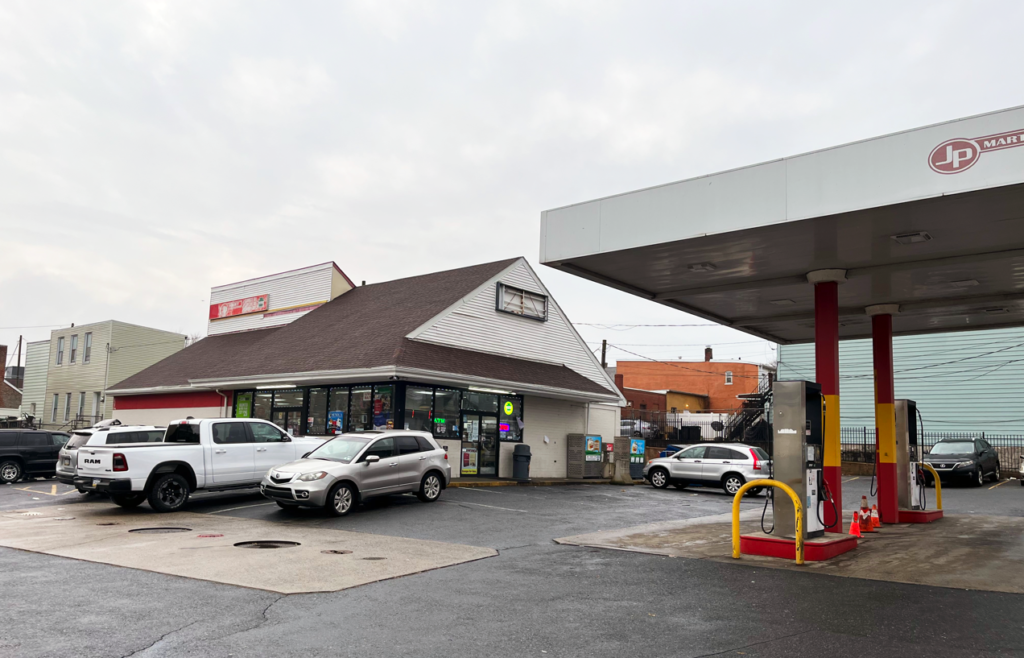 Now that we got the differences between a BTM and crypto exchange out of the way, let's continue with finding a machine within your location.
Visit the Official Page of the Bitcoin ATM
When it comes to finding a convenient and reliable Bitcoin ATM, visiting the official page of the Bitcoin ATM is always a good place to start. Most Bitcoin ATMs have their own website that provides key information such as available locations and navigational maps.
In this case, if you live in Pennsylvania and do a quick Google search of a Bitcoin ATM near you, you will come across Hippo Bitcoin ATMs. If you visit the official site, it provides you with a map that shows the locations of its BTMs around the state.
Hippo ATM has numerous locations in PA, including Allentown, Lancaster, Elizabethtown, Ephrata, Hatfield and many more. You can find a Bitcoin ATM near you in Pennsylvania at Hippo Bitcoin ATM locations in Pennsylvania.
Ask the Locals
Asking around any town in PA is another way to find a Bitcoin ATM near you. If you have any local friends or family involved or interested in cryptocurrency, they may know of a few places that host a Bitcoin ATM from which one can purchase or sell their coins.
Additionally, do not be afraid to ask around the PA neighborhood and at local businesses; often times people who are part of the cryptocurrency community will know where the nearest Bitcoin ATM is located.
For example, if you live in Pennsylvania, many of your friends will most likely know where the nearest Hippo Bitcoin ATM is. All you have to do is ask.
However, it's important to stay safe when asking strangers for information about how to use a Bitcoin ATM – do not disclose your crypto wallet's private or public keys or QR code if requested.
Bottom Line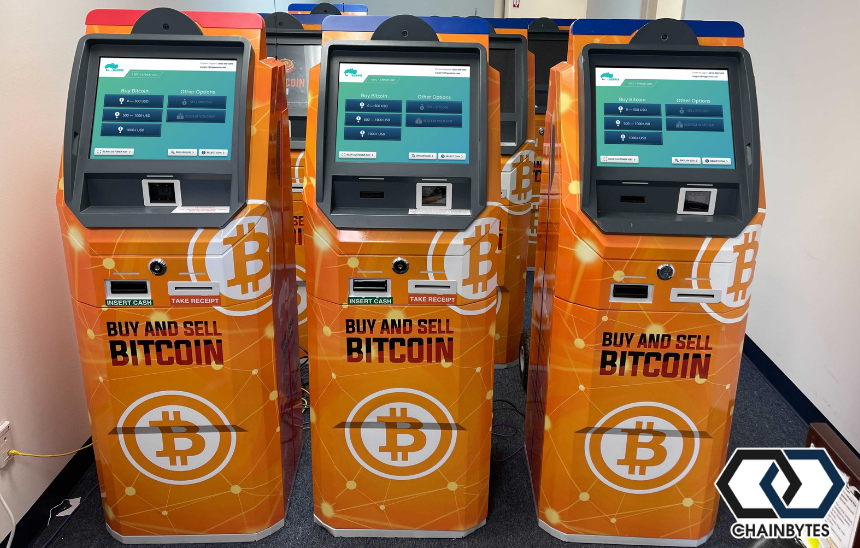 Utilizing online search engines like Google and Bing, utilizing the official pages of the Bitcoin ATMs, looking for Bitcoin ATM signs, or asking friends around town are all effective methods for uncovering convenient and reliable Bitcoin ATMs in any given location.
With these tools at hand, it should be easy for anyone in the US to find a nearby ATM that allows them to buy/sell Bitcoin with ease.
How to Buy Bitcoin from a Bitcoin ATM
Keep in mind that the transaction method of a Bitcoin ATM is different from that of a traditional ATM. You don't need a bank account or credit card for this one.
Instead, you need a Bitcoin wallet (aka crypto wallet). You can either use a mobile wallet, which you can get by downloading one of the mobile wallet apps (you can find one in your app store). Mobile wallet apps can provide you with your personal wallet address which you can use on a Bitcoin ATM or you can use a paper wallet.
Unsure about the BTM? Research on it first.

Did you know that BTMs are not one and the same? There are numerous BTM manufacturers with their own purchase process. Some of the ATMs are not fully automated and will not allow you to buy bitcoin on the machien but will request that you jump trough additional hoops of online regustrations and redeemign bitcoins via some kind of online platfom.
This is why when lookign for a Bitcoin ATM in Pennsylvania ensure to locate Hippo bitcoin ATM to ensure smooth process of purchase without additional steps.

Also keep in mind that some models only allow you to buy Bitcoin while others let you sell Bitcoin as well. We are happy to inform you that all Hippo Bitcoin ATMs support both buy and sell process.
Buying Bitcoin using a BTM (Bitcoin Teller Machine) is a great way to get started in the world of digital currencies! All you need is your cash to use one of these machines. And if you are planning to purchase a larger amount of bitcoins you may need additional information as your phone number, ID, and similar.
All Hippo Bitcoin ATMs allow you to buy bitcoin for cash and sell bitcoin for cash.
It's important to always keep your wallet secure, you can research online the best practices and how to keep your Bitcoin secure because Bitcoin transactions are not reversible. Just some of those steps are using a good and trusted bitcoin wallet, ensuring that the mobile device or computer where the wallet is downloaded does not contain spyware or other malicious software, you may want to secure your wallet app by enabling two-factor authentication, and most importantly, never share your private keys with anyone.
With these simple precautions, you will feel more secure that you can safely buy Bitcoin at one of the many Bitcoin ATMs near you today!
A Note About Pennsylvania Bitcoin ATMs

Most Bitcoin ATMs are located in major metropolitan areas.

However, if you do not live close to an urban center, it may take some effort to locate the nearest Bitcoin ATM. Fortunately, the internet is an invaluable resource when it comes to researching Bitcoin ATMs in your area. You can find a full map of Bitcoin ATMs in Pennsylvania here: Bitcoin ATMs in Pennsylvania – Map.
Start Buying Bitcoin with the Nearest Hippo ATM Near You in PA
If you are looking for the quickest way to buy and sell Bitcoin in PA, look for the nearest Hippo Bitcoin ATM! Enjoy fast transactions that may take you less than a minute to finish. Whether you're in West Chester, Doylestown, Reading, Lancaster, Middletown or in Allentown, there's always a Hippo ATM near you.
If you use our voucher code Hippo5, you will receive Bitcoin worth $5!
Buy safe, buy easy, buy Bitcoin with Hippo ATM!
Still have questions?
If you have any other questions about buying Bitcoin, have recommendations on where we should add locations, or anything else, we want to hear from you! 
Visit our website here.
Phone: 610-508-3009
Email: info@hippoatm.com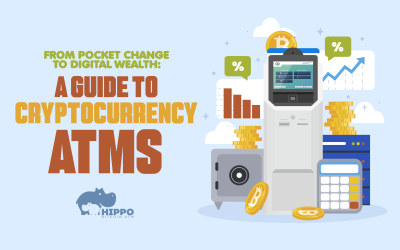 Understanding the Digital Gold Rush: The Rise of Cryptocurrency ATMs Not Just Another ATM at the...